When it comes to LinkedIn recruiting messages, there are a lot of things to think about.
What should your message say? How can you make your message the best possible? And how can you automate it so that you don't have to spend hours writing and sending individual messages?
In this blog post, we will answer all of those questions and more! We'll show you how to write great LinkedIn messages, automate them, and make sure they reach the right people.

How does LinkedIn Correlate with Recruitment Messaging?
Recruiting messages are the basis of LinkedIn.
LinkedIn is a business-oriented social networking service. It is mainly used for professional networking, including employers posting jobs and job seekers posting their CVs.
As of 2015, most of the company's revenue came from selling access to information about its members to recruiters and sales professionals.
LinkedIn allows members (both workers and employers) to create profiles and "connections" to each other in an online social network which may represent real-world professional relationships. Members can invite anyone to become a connection.
Connections increase the availability of potential candidates, and can allow for more candidate outreach through recruitment messaging to occur.
However, if the invitee selects "I don't know" or "Spam", this counts against the inviter.
If the inviter gets too many of these responses, their account may be restricted or closed.
This can hinder the candidate outreach as it can disallow continuous recruitment messaging. It is a good idea to reach out to the right people, at the right time with the right message!
Any form of recruiter outreach involves time and consideration. Video calls, group posts, LinkedIn InMail, or just simple direct messages are all examples of recruiters seeking to find possible prospects. The most popular being InMail and direct messages, both recruiting messages.
A recruiting message on LinkedIn is a message that you send to a potential candidate through the LinkedIn platform. These messages can be sent to individuals or groups, and can be personalized for each recipient.
Recruiting messages are a great way to reach out to potential candidates and learn more about them.
One of the most important things that most sourcers or recruiters do not do is send follow up messages. Just like sales it can take multiple "touches" to get a candidates attention.
LinkedIn InMail
InMail and the direct messaging service are similar, but not the same.
What is InMail?
LinkedIn InMail is a direct messaging service that allows LinkedIn users to contact other LinkedIn members that they are not connected with.
LinkedIn InMail messages are delivered to the recipient's inbox, just like any other email message. LinkedIn InMail messages can only be sent by users who have a paid LinkedIn premium account.
LinkedIn InMail also leads the way for more diverse and more choreographed messaging, including the possible LinkedIn InMail templates.
How does it differ from basic direct messaging?
One of the key distinctions when using InMail is that it allows users to reach out to potential connections who they would not otherwise be able to contact. This can be especially useful for sales and recruitment purposes.
Another plus of InMail is that it allows users to track whether or not their messages have been read, and if so, when. This can help users to gauge the level of interest of their potential connections.
By utilizing Open InMail you can "save" some of those precious Connection Invites, especially if you are limited for any reason.
What is the basic direct messaging?
If you have a basic LinkedIn account, you will not be able to send an InMail message. This means that you will only be able to Connect with and message people who are in your network.
As a result, the messaging on a basic LinkedIn account is quite limited but with the right message and cadence it can be very effective. You will only be able to send messages to people who you are already connected with, which may make it difficult to reach out to new contacts.
However, there are still some ways to make the most of the messaging features on a basic LinkedIn account. One big advantage is that as you send more connection requests you will grow your 1st Degree Connections and this enable more people to see your posts AND it will grow the amount of 2nd Degree Connections that you can focus your Outreach to.
For example, you can use the "request introduction" feature to get introduced to new contacts by people in your network.
You can also join LinkedIn groups and participate in discussions to connect with new people who share your interests.
While the messaging capabilities of a basic LinkedIn account are quite limited, there are still some ways to make use of the features that are available. If you use our affiliate Personalize Sales Outreach Software w/Images you can insert a custom image that is personalized and will interrupt the pattern of messages they receive.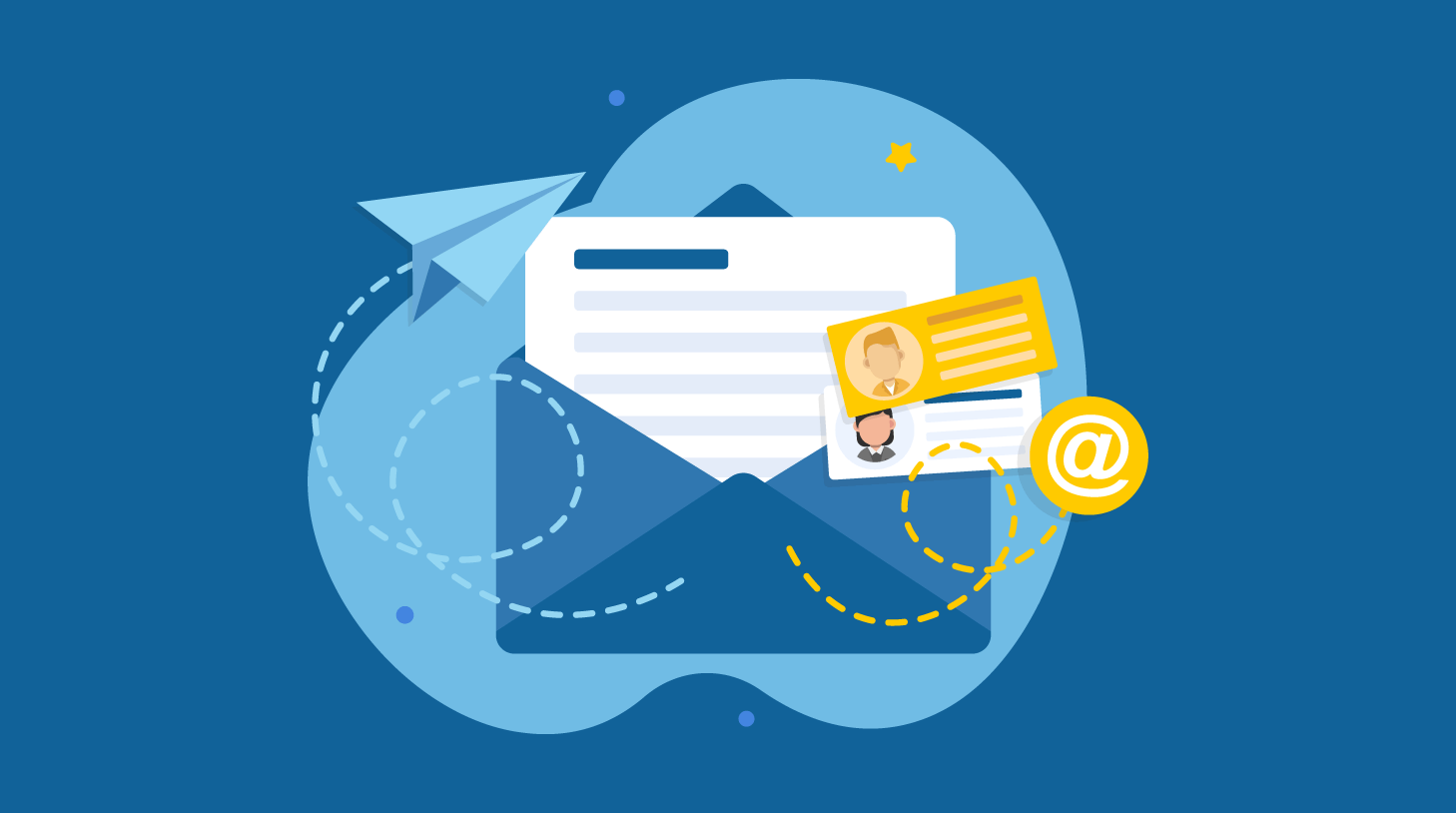 Should You Upgrade your LinkedIn Profile to have access to InMail?
Short answer, yes.
InMail is a great way to communicate with people you don't know well, or who you want to build a relationship with. It's more formal than a direct message, but less formal than an email.
InMail also has the advantage of being able to be read and responded to at the recipient's convenience. This can be especially helpful if you're trying to connect with someone who is busy or traveling.
In addition, your InMail message allows you to attach documents and files, which can be very helpful when trying to share information.
Finally, InMail messages are stored in your LinkedIn account, so you can always refer back to them later. This can be helpful if you need to follow up on a conversation or track your progress over time.
InMail is almost essential for that first message, and makes all the difference when you trying to grab candidates attention. Combine it with Connection Requests, Follow Up Messages, Posts and Emails and you will have a multi-touch campaign that you can automate especially if you use a software like ProspectLadder.
As a basic LinkedIn user, you won't have access to the personal touch that InMail provides. To establish trust, you may need this upgraded messaging system in order to save time and enhance your hiring process.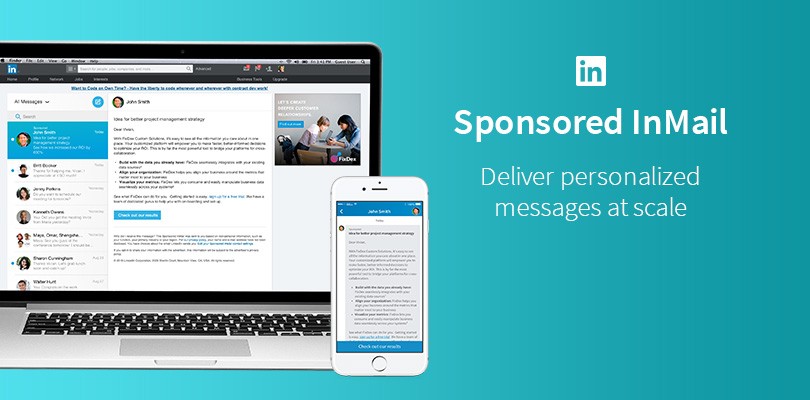 Overall, InMail is a great tool for lead recruiting and and finding the most qualified candidates.
How to Build the best Message
Your recruitment message is vital to how you find and secure the perfect candidate.
If you aren't going to be using a hiring manager, here are some direct message/InMail tips.
The subject line
The subject line of a recruiting message is one of the most important elements of the email.
It's the first thing that recipients see, and it has the power to determine whether or not they open the email.
Keep the subject line short and clear, as it should give recipients a reason to read the rest of the email.
A well-crafted subject line can be the difference between a successful recruiting campaign and one that falls flat. So, if you're serious about attracting top talent, make sure that your subject lines are up to snuff.
If the role is for a sought after position the prospect probably receives dozens of these requests per month so you need to find a way to break through that static noise as well. We use our affiliate AI Copywriting and Content Software that has easy to operate templates for many compositions including Email Subject lines, Email bodies, and many more features.
Add a personal touch
Hiring managers can craft excellent messages to both seeking and passive candidates, but sometimes they could lack a pretty keen point that may be variable to your candidate.
When you're recruiting new candidates, it's important to reach out in a way that feels personal and tailored to their individual experience. Think about that Personalized Sales Outreach Software w/Images again because this WILL set you apart!
This means taking the time to research each candidate's previous experience, skills, and interests, and then craft a message that speaks directly to those things.
By making an effort to personalize your recruiting messages, you'll be more likely to catch a your potential candidate's attention and stand out from the competition. This will help you fill more open roles.
Furthermore, personalized messages show that you're sincere about wanting to connect with the candidate and learn more about what they can bring to your company.
Ultimately, this can help you build stronger relationships with potential hires and increase your chances of making a successful hire.
With ProspectLadder you can create LinkedIn message templates, LinkedIn InMail Templates and Email templates for each type of candidates or open roles you are filling.
This is the best combination of personalization and the scalability to add more people to your applicant tracking system.
Show credibility
As a recruiter, one of the most important things you can do is to establish your credibility with potential candidates.
After all, you are essentially asking them to put their trust in you. If you come across as anything less than competent and trustworthy, you're likely to find yourself in the candidate's trash folder.
When you're recruiting candidates on LinkedIn, you want to make sure that your messages are credible.
One way to do this is to include information about the candidate's company in your messages. This will show that you're familiar with the candidate's work and that you believe they would be a good fit for the position.
Additionally, you can include links to the candidate's LinkedIn profile and website. These links will provide further information about the candidate and their credentials.
By including this information in your recruitment messages, you'll be able to show that you're a credible source of information and that you have a genuine interest in the candidate.
Intrigue your candidate
As a recruiter, one of your main goals is to grab the attention of your ideal candidate. After all, what's the point of reaching out if they're just going to ignore your message?
So how can you make sure that your message stands out from the rest?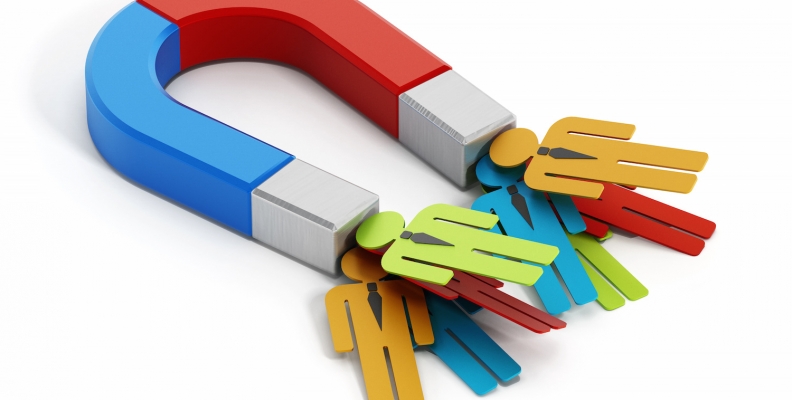 One way to do this is to craft a call to action that is truly compelling. Another template in our affiliate AI Copywriting and Content Software is set to do exactly this.
Instead of just asking them to call you back or come in for an interview, try to paint a picture of what their future could look like if they worked for your company.
Or, if you have a specific role in mind, explain how this position could help them take their career to the next level.
By taking the time to personalize your message and craft a call to action that is irresistible, you'll be much more likely to snag that dream candidate.
How do Recruitment Messages Help with your Company's Recruitment?
Recruitment messaging is a specific skill that will make you a top recruiter. Combine it with a great post, value driven LinkedIn Event and you are combining the skills of a content marketer with recruiter and sourcer.
Why is recruitment important?
Recruitment is important for businesses because it helps to ensure that the company has the right people in place to achieve its goals.
The recruitment process involves attracting, screening, and selecting candidates for employment. Sometimes the candidate name only makes it into your applicant tracking system. This process is important because it helps businesses to find employees who are a good fit for the company culture and who have the skills and experience that the company needs.
Additionally, recruitment allows businesses to reach out to potential employees who may not be actively searching for a new job. This is important because it ensures that businesses are able to find the best possible candidates for open positions.
Recruitment is about more than just filling open positions - it's also about candidate outreach. By taking the time to reach out to potential candidates, you're increasing the pool of qualified applicants and ensuring that you find the best possible fit for your company.
Ultimately, recruitment is essential for businesses because it helps to ensure that the company has the right people in place to be successful.
Why the messages you send can impact your company's recruitment
Your recruiting messages are important because they help you to attract a great candidate. By crafting an effective message, you can let a potential candidate know what your company has to offer and why they should consider working for you. Save
the best performing messages into message templates.
Additionally, your recruiting messages can highlight your company culture and values, which can attract candidates who are a good fit for your organization. The mutual connection that is built during job search can be crucial to building the dream company.
Your LinkedIn message is essential in order to ensure that you are attracting the best candidates for your open positions.
How will your Recruitment Message Impact your Company's Sales?
As the world increasingly moves online, businesses are starting to put more emphasis on their digital presence. In order to maximize the impact of LinkedIn on your company's sales, it's important to craft a strong recruitment message that reflects your company's brand and values.
The tips stated throughout this article can give you the opportunity to create the perfect message which can become your LinkedIn InMail templates, LinkedIn message templates and resources.
By taking the time to create a well-crafted recruitment message, you can ensure that more people will see your company as a valuable resource. Ultimately, this can lead to an increase in sales and a stronger bottom line.
Why an Automated Outreach Software may be Right for You
Being a technical recruiter can be burdensome. The amount of extra time to find and ensure candidates meet the job role can be very time consuming. This is where a Messaging software can help take away that part of the process.
An automated outreach software used on LinkedIn is important because it allows you to manage your LinkedIn profile, posts and automatically keep track of your outreach and inbox. This can be extremely helpful when you are trying to keep track of a large number of candidates and want to ensure that you are staying organized.
Additionally, an automated software can help to ensure that you are getting the most out of your LinkedIn Outreach by providing you with multi-touch messaging campaigns.
Finally, an automated outreach software can help you save time by automatically sending connection requests, sending follow-up messages, and managing your inbox effectively.
Overall, an automated outreach software on LinkedIn can be a valuable tool for anyone who is actively searching for a candidates, and for people lacking the intense marketing skills required in this business.
A tool like ProspectLadder will reduce the time spent on messages, increase response rates, and fill your new position quicker and more efficiently.
A tool like our affiliate AI Copywriting and Content Software will give you the skills to craft messages that CONVERT!
A tool like our affiliate Personalize Sales Outreach Software w/Images will give you the advantage over other Recruiters and Sourcers by sending personalized custom images that get responses. Happy Recruiting!